Express Book Review: Corona by Bushra Rehman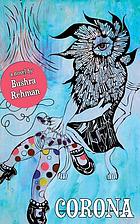 This rad little (approx. 150 pages) book lured me in with its attractive cover. But it is so much more! Our protagonist, Razia, is Pakistani American and grows up in Corona, Queens. The reader is offered poignant little snapshots of life from childhood to adulthood. They range from tragic to hilarious, from childhood crushes to the complexity of adult relationships… OMG, read it.
Get it here or at the library.