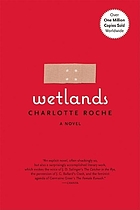 This novel is pretty obscene! The general plot is that an ass-related shaving accident lands our 18 year-old female protagonist in the hospital and follows both her memories leading up to the present– and intermingles them with her present behavior in the hospital.
My initial reaction is that the book was written wholly to shock– there's something shocking, super-sexual, cringe-worthy or "dirty" (both the literal and figurative meanings) on pretty much every page (literally). You know that feeling you get from watching the "Two Girls, One Cup" or "Tub Girl" videos online, right? (e.g. one thing that our protagonist allegedly likes to do is pull out a tampon, wipe it on the ground, and then pop it back into her vagina). Every page is like that. It felt a little tiresome– almost as if the author was trying too hard.
But then I thought back to the description that I originally read that lead me to acquire this book (where is it, I don't know). It was all about chucking traditional notions of feminine behavior and unreasonable expectations of feminine chastity and cleanliness and reclaiming sexuality and bodies– and that helped me think of it more as an artistic or political statement. So now I'm thinking that the book might be a little genius even if it was totally intense to read?
Get a copy here.
---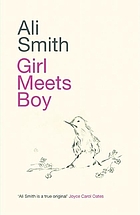 There's a lot going on in this short novel– and if I were Ovid-obsessed (it's based on the myth of Iphis), I would probably even understand so much more! So there's these 2 modern sisters, they work for a creative agency that's promoting all kinds of capitalist corporate stuff, including bottled water (one sister's serious, the other didn't even want the job). There's a protester, there's a relationship, there's slips of reality, all kinds of political commentary, and plot that is not quite linear. There's the most beautifully written non-sex passages in one of the sex scenes, omg.
It's weird but kinda genius and you should check it out.
---
On a softer note than the one from the other day, I have a confession to make.
So we librarians have all these really great readers advisory tools that our employers pay money for. Lots of money. They come in the form of $15-an-issue periodicals, hard-bound books, electronic databases, our big giant brainzzz– but my favorite is still the section of the amazon.com product page that is called "Customers Who Bought This Item Also Bought." Here are two that were recommended to me in that way:
Selected Unpublished Blog Posts of a Mexican Panda Express Employee by Megan Boyle
This book felt a little bit like watching a tv show like the dog whisperer in a hotel room in a new city alone late at night. It's a steady something, but I really wish that time would speed up and I could be doing something else. That's not necessarily a 100% negative thing; I kept thinking that I would've been really into this book at maybe age 19. I have a habit of not googling writers or literary references until I'm done (see my review of  I Love Dick)– turns out Megan Boyle has an internet presence and this book kinda falls into step with it. Get a library copy or a support-the-author money copy.
Whores on the Hill by Colleen Currran
This is one of those books that an alternative kid could read as a teenager and get sartorially and emotionally inspired by. Kind of like how all of us "older" millennials did by The Craft and Tori Amos and maybe the Weetzie Bat books. It's a series of vignettes about a group of shamelessly sexual and kinda gothy 1980's teenage friends. Don't get me wrong, there are some absolutely beautiful sentiments and sentences in this book (these alone make it worth the couple hours' read), but I thought it really got deflated by adding in the disaster at the end. Not every book needs a moral edge. Find a copy here!
---