EXPRESS Book Review: Noggin by JOHN COREY WHALEY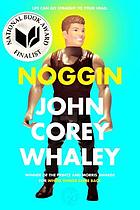 Ridiculous plot: Teen boy tragically dies of a terminal illness– but is brought back to life 5 years later with his head attached to another person's body. Everyone and everything –but him– has aged and changed. Despite the ridiculousness of the  situation and a multitude of comedic lighthearted moments and teenage antics, surprisingly deep instances often make it through. Totally recommended YA read. Check it out.
EXPRESS BOOK REVIEW: Eat Brains Love by Jeff Hart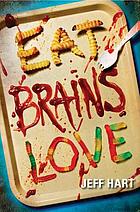 One protagonist has just "gone zombie," and is now on the lam with the class hottie (who's also gone zombie) after eating half the kids in the school cafeteria. Our other protagonist is a teen psychic who works for the government's top-secret zombie hunting operation. Lots of fun, adventure, and cannibalism! (It's quite endearing). Check it out!
---
---
---
---